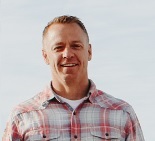 Did you know that its impossible to lick your elbow? Don't believe me, give it a try! No matter how hard we try, there are just somethings that are outside our reach. However, helping get you loan ready is possible with my team!
I enjoy taking on a challenge that seems just outside the reach of success and making it a reality. Home ownership can and should be be a reality for everyone. You may be loan ready today and looking for a loan as soon as possible or just looking to see what you qualify for. For others, it may take some time to get loan ready but we are willing and prepared to invest in the relationship and take the time to get you loan ready. Either way, my goal is to build long-term relationships with homeowners that will trust us to work on all their housing needs for today and in the future.
We are experienced with all loan programs and have been able to get loans done in just about all imaginable situations and time frames. We look forward to working with you to make home ownership possible with the most favorable terms for you a reality. By the way, how close did you get to licking your elbow? Somethings just can't be achieved, but helping get you loan ready is possible with us!
I'm here to answer any questions you might have about our products and services. Feel free to contact me using any of the following methods:
Email: djohnson@intercaplending.com
Phone: (385) 800-8480