Not all assets are created equal.
Its important to identify the funds for down payment and closing fees will be used from an approved source.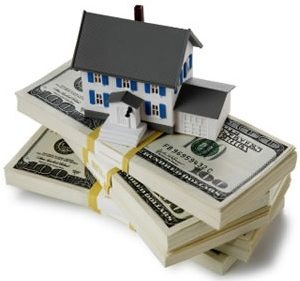 As you are preparing to purchase a home, it is important to consider what your down payment may be.  Different loan programs require different amounts for the minimum down payment and closing fees.  It is important to review with your loan officer which program is going to be best for you and what assets will be used to cover the required down payment and closing fees. Below is a comparison of the different require down payment based on loan type:
| | | | | |
| --- | --- | --- | --- | --- |
| | Conventional | FHA | VA | USDA |
| Minimum Down Payment | 5% | 3.5% | 0% | 0% |
What assets can be used for a down payment and closing fees?
Cash is not king when it comes to using funds for a mortgage transaction. All funds associated with a mortgage transaction must come from a verified source. If you will be providing the down payment from your own funds, it is important to be prepared to document the money the source of the funds. See below for some assets that can be used with a real estate transaction:
Money from checking, savings, money market, certificate of deposit, or other depository accounts may be used for the down payment.
Money being used toward your down payment should be deposited into your bank account 30-60 days prior to closing on the new home.
You will need to be prepared to show the most recent two months complete bank statements or investment portfolio statements to document the funds in your account.
If you are using a retirement account, such as a 401K or an IRA, you will need to provide the terms of withdrawal along with the statement.
Any deposits in your account being used for the down payment will need to be documented if the deposits are 25%-50% of your monthly income.
Gifted funds are allowed from family members, fiancé, fiancée, domestic partner, employer & non-profit organizations.
Have questions? Give us a call! One of our mortgage specialists would be happy to answer all of your questions.