USDA Loans Offer Flexible Options As Either Fixed Rate Or Adjustable Rate Mortgages.
Buying A Home With Little Or No Down Payment Can Provide Opportunities For Buyers That Otherwise May Not Be Able To Become Homeowners.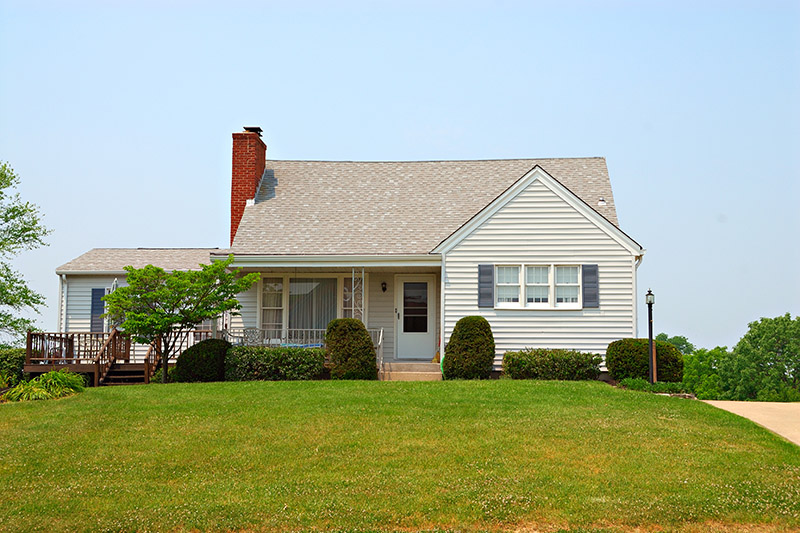 USDA Loans offer flexible options as either Fixed Rate or Adjustable Rate mortgages. You may qualify with less than perfect credit. Buying a home with little or no down payment can provide opportunities for buyers that otherwise may not be able to become homeowners. Fortunately for today's buyers, there are a few programs that can help them qualify for a mortgage with a very small down payment. One that is not widely discussed is the USDA Single Family Housing Guaranteed Loan Program.
What is a USDA home loan?
The United States Department of Agriculture, USDA, administers the program but does not actually loan money. Similar to loans backed by the Department of Veterans Affairs, VA, or Federal Housing Administration, FHA, these loans are guaranteed by the USDA. Private lenders, such as banks or credit unions, still loan money to the home buyer but they know that the USDA will pay if the borrower is unable.
This allows lenders to assume less risk, and as a result they are okay requiring less money down.
Who can use the USDA program?
Contrary to its name, the USDA loan is not only available for those in an agricultural setting. The USDA loan is designed to help "low and moderate income households the opportunity to own adequate, modest, decent, safe and sanitary dwellings as their primary residence in eligible rural areas."
To use the USDA loan, applicants must meet income requirements and be purchasing a home for their own primary use in an eligible area. Potential homeowners can look up each property's address to see if it qualifies or talk to a lender about using a USDA loan in their area. The loan can be used for new homes, existing homes, and even homes that need some renovations.
If coming up with a sizable down payment is holding you back from your dreams of home ownership, the USDA loan may be just the answer you are looking for.
How USDA Loans Work
The USDA home loan program is one of the best-kept secrets in the market today.
This zero-down, 100% financing home loan is sponsored by the United States Department of Agriculture to promote homeownership in less-dense communities across the U.S. Don't let the name fool you, it's not just for properties that are far-removed from civilization. In fact, a full 97% of U.S. land mass is eligible for USDA financing, representing 109 million people — about one-third of the U.S. population. It's very likely that a property near you qualifies. Getting a USDA loan program is not much different than getting an FHA loan or a conventional mortgage.
Like FHA, a government agency sponsors the program, but local lenders handle 100% of the transaction. That means your lender does everything from taking your application to issuing the final approval. USDA puts a final stamp of approval on the loan, and even that is handled by the lender.
Purchase your home with as little as 0% down payment.
30-, 25-, 20- and 15-year terms are all available with fixed rates.
5-year adjustable rate mortgage available.
No monthly PMI (Private Mortgage Insurance).
USDA loans are governed by the U.S. Department of Agriculture.
Pay your mortgage off at any time without pre-payment penalties.
Qualification Requirements
Household income limits apply and are based on location of home.  Speak with a specialist today.
Only available in certain areas. Talk to a specialist today to see if it is an option for you!
Buy a home as a primary home.
Best Fit For USDA Home Loan:
No down payment and no mortgage insurance for borrowers who live in rural areas.  (See following link for approved areas: https://eligibility.sc.egov.usda.gov/eligibility/welcomeAction.do?pageAction)
Pros of a USDA Loan
No down payment required, and interest rates will typically be lower than Conventional Loans. It is the only loan that allows you to roll all the closing costs into the loan amount if the home appraises for more than the loan amount. In addition as explained above, the Mortgage Insurance is very affordable!
Cons of a USDA Loan:
Upfront guarantee fee of 1% will be rolled into the note. Financing available only for specific rural areas. Take 1-3 weeks longer to close than a standard loan. The loan must be Underwritten twice. Stricter guidelines on ratios and credit.
Have questions?  Give us a call! One of our mortgage specialists would be happy to answer all of your questions.
**Intercap Lending Inc. is not affiliated with or acting on behalf of or at the direction of FHA, VA, USDA or the Federal Government.