Did you have a question we haven't answered yet? 
Please call us at 1-801-830-8198 with any questions. There is always a solution and we look forward to helping you find it!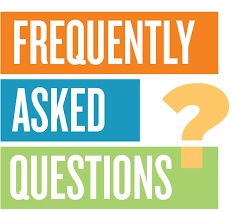 Frequently Asked Questions
Q: "How can I verify that Intercap Lending is an approved VA lender licensed in my state? Is this a program offered by the Department of Veterans Affairs?"
A: There are 2 simple ways you can verify this:
Visit our website: http://www.Intercaplending.com and review the licensing section of our website.
Visit http://www.nmlsconsumeraccess.org/. Verify that your Loan Officer and Intercap Lending are licensed to do business, and are in good standing within your state.
Q: How do I take advantage of home loans offered by Intercap?
A: There are 4 simple steps:
Apply for the loan
Send in the requested documents.
We will process your file and calculate the closing figures for your new loan. Once we have the final numbers, your loan officer will review them with you.
When we are ready to close we will schedule a time to have you meet at the office of the title company or we can have a local Notary meet with you to sign the closing documents. Whichever is easiest.
 Q: How long does the whole process take?
A: The length of time to properly prepare, process, and close a purchase home loan will vary depending on the complexity of each individual's scenario. The most common length of time is 20-35 days from the time you're pre-approved.
Q: Can I apply for a loan online with Intercap?  
A: Yes! We have a couple of options for you to use online.
You can use our EZ app available on our website. Each LO has an Apply Today button on their profile located under the Branches section of our website at IntercapLending.com. Just click the button and your LO will be notified you submitted the info and they can get to work on your loan request!
Go to the App store and download our Intercap app or your LO will provide a link to download their individual Intercap app. You will be able to use the Payment Calculator, Glossary and complete a loan application in which your LO will use to get you approved for your loan request!
 Q: What does it mean to be pre-approved versus pre-qualified?
When a home buyer is pre-qualified, he or she has provided the lender with the basic information to determine which loan program the home buyers may qualify for.  Whereas, when a homebuyer is pre-approved, the lender has collected, verified and presented the information needed for underwriting and approval.
 Q: Is there a difference between a credit score and a FICO score?
A: The big three credit bureaus — Equifax, Experian and TransUnion — compile information about your borrowing habits and use it to create detailed credit reports. Several companies create credit scores by using the data in your credit report. The FICO credit score is the most commonly used credit score. It was invented by FICO, the Fair Isaac Corporation. Like all credit scores, it's used by lenders to determine your dependability as a borrower.
 Q: How do I establish credit?
A: In order to have a credit score, you must have at least one credit account in your name. There are several options for getting that first account.
Apply for a secured credit card. If you're building your credit score from scratch, you'll likely need to start with a credit card.
Get a co-signer. It's also possible to get a loan or an unsecured credit card using a co-signer. Be sure that you and the co-signer understand that the co-signer is on the hook for the full amount owed if you don't pay.
Become an authorized user on someone else's credit card. A family member or significant other may be willing to add you as an authorized user on his or her card. As an authorized user, you'll enjoy access to a credit card and you'll build credit history, but you aren't legally obligated to pay for your charges.
Once you've opened an account, you need to always pay the bills on time. If it's a credit card you should keep the balances as low as possible, ideally paying in full each month. Never have a balance greater than 30 percent of your credit limit.
It takes at least three months and often six months of activity before a credit score can be calculated. Make a small purchase each month and then pay it in full right away to show you are responsible with your credit use. In time, you will build strong credit scores.
 Q: What should I avoid as far as my credit is concerned when purchasing a home?
A: Do not open any new lines of credit when you are in the process of purchasing a home. This means do not purchase a new car. Do not open a new credit card.
Avoid making any large purchases. Do not rack up high balances on your existing credit cards. Do not go buy new furniture or appliances on credit.
Don't Change Jobs.
Do Not Allow any Credit Inquires After Loan Approval
Don't Give Earnest Money Directly to a For Sale By Owner
 Q: What is an interest rate and what does APR mean? the difference between interest rate and APR?  –
Your interest rate is the monthly cost you pay on the unpaid balance of your home loan. An Annual Percentage Rate (APR) includes both your interest rate and any additional cost or prepaid finance charges such as the origination fee, points, private mortgage insurance, underwriting and processing fees. While your interest rate is the rate at which you will make your monthly mortgage payments, the APR is a universal measurement that can assist you in comparing the cost of mortgage loans offered by different mortgage lenders.
Q: How is Intercap Lending able to offer interest rates that are lower than other lenders?
A: We specialize in providing a smooth loan process from start to finish and we look forward to providing the best mortgage experience possible. Since we process a high volume of all types if loans, we are willing to pass the lower rates and terms to home owners. We work to be as competitive as possible when assisting homeowner secure the lowest interest rates possible.
 Q: How long is this loan rate offer good for?
A: Interest rates on a mortgage change every day or more frequently with the market. The only way to guarantee this lower rate is to lock in your rate as soon as possible. We will secure the rate for you once we receive the initial packet and you give us the green light to proceed. Once we lock your loan, your interest rate is usually "locked" or guaranteed for 30 days, but that lock can last for longer or shorter period, depending in your request.
 Q: What is the difference between a front-end ratio and back end ratio?
A: The front-end ratio is the sum of your monthly mortgage payment including taxes and insurance (Principal, interest, taxes and insurance or PITI) as a percentage of your gross monthly income.
If you make $10,000 gross income per month and your PITI payment is $2,000 then your front-end ratio is 20%. $2,000/$10,000=.8 or 80%
The back-end ratio takes the sum of your PITI and the minimum monthly payments on your credit cards, your car payments, your student loans and any other monthly debt that shows on your credit report divided by your gross monthly income.
If in the above example you have two $500 car payments and $500 per month in credit card and student loan payments, your back-end ratio is now 35% …
$500+$500+$500+$2,000=$3,500/$10,000=.35 or 35%
Underwriters use front-end and back-end ratio calculations to ensure you qualify for specific loan programs.
Q: What is the difference between mortgage insurance and homeowners/hazard insurance?
A: Mortgage Insurance (also known as mortgage guarantee and home-loan insurance) is an insurance policy which protects lenders against risks associated with the default of a mortgage loan. Mortgage insurance can be either public or private depending upon the insurer.  Some mortgage loan programs, including some FHA programs, require mortgage insurance.
Homeowners insurance coverage provides financial protection against loss due to disasters, theft and accidents. Most standard policies include four essential types of coverage: Coverage for the structure of your home; Coverage for your personal belongings; Liability protection; Coverage for Additional Living Expenses
 Q: Is PMI or mortgage insurance required with your Home Loan?
A: It all depends on the loan program you choose.  Some loan programs require PMI and others don't. Your Loan Officer will present the pros and cons of each program and give you the opportunity to make the choice that will best fit your needs.
 Q: Are there any pre‐payment penalties?
A: Most loan programs do not have pre-payment penalties, however, as with PMI, it all depends on the loan program you choose.  Your Loan Officer will present the pros and cons of each program and give you the opportunity to make the choice that will best fit your needs.
 Q: Are there any out‐of‐pocket costs?
A: Other than an appraisal and termite report, we have loan programs available that don't require any out of pocket costs!  For these programs we do not charge an upfront application fee, no deposit, no fee to lock in a rate.  If you choose to buy down your loan, or decide not to roll any closing costs into your loan, you may need to bring funds to closing, but this is completely up to you. Your Loan Officer will review the different programs and applicable fees with you at the time of application. Contact us to discuss your options in more depth.  We work hard to ensure that there are no surprises associated with your loan by clearly disclosing and discussing all the fees associated with your loan options.
 Q: If refinancing, how does the escrow refund work?
A: After closing, we will pay your current loan in full, and any money that your current lender has kept in your escrow account will be refunded to you.  Although we have no control over this process, any refund check is typically sent by your previous lender 2 to 3 weeks after your loan has been paid off. Where necessary, we will create a new escrow account to cover your new escrow payments.
Q: If refinancing, which months of mortgage payment will I defer?
A: Typically, you will defer the mortgage payment in the month that you close, and you may also defer the following month's payment. This all depends on the loan program and when the underwriter approves your loan for closing.
Have questions? Give us a call! One of our mortgage specialists would be happy to answer all of your questions.